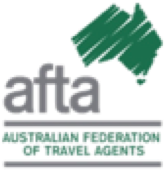 The Australian Federation of Travel Agents (AFTA) is the peak industry body through which the professional interests of travel agents are represented. AFTA members have access to the latest training facilities ensuring the highest level of professionalism, education and advice.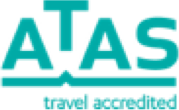 Take comfort knowing that we are a participant of the AFTA Travel Accreditation Scheme (ATAS). This is an industry accreditation scheme, endorsing travel agents who have met strict financial and customer service criteria. Representing Australia's best travel agents, we can provide you with peace of mind when purchasing travel.

As a member of the helloworld® American Express group you have the assurance of working with a credible and service-orientated travel company.
We work with you on a personal level, and also have the amazing benefit of access to the helloworld for Business American Express® buying power.
Helloworld Travel is publicly listed on the Australian Stock exchange (ASX:HLO), and represents over $3 billion dollars worth of buying power in the travel industry. With over 1650 members within our buying group we have the world covered when it comes to exceptional service, competitive pricing and a comprehensive offering of travel products and services globally.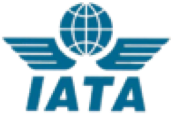 As an IATA accredited agent we scrutinized for our financial viability and our customer service. Being a member gives us a seal of approval recognized worldwide.

Helloworld Travel have invested in a mutual partnership with GlobalStar, a worldwide Travel Management Company group providing 'best in breed' local expertise solutions with over 85 market leading enterprises representing over US$14 billion in sales and further maximises our buying power on a global scale.